Kidde KN-COPP-3 Nighthawk Plug-In Carbon Monoxide Alarm
Check out our article on the Kidde KN-COPP-3 Nighthawk Plug-In Carbon Monoxide Alarm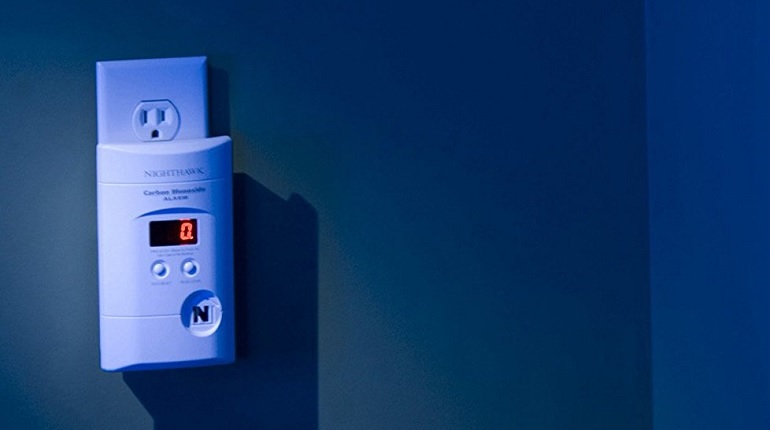 Carbon monoxide is the leading cause of accidental poisoning deaths in Europe and North America, often referred to as the silent killer because the gas is odourless, tasteless, and invisible. Carbon monoxide poisoning usually comes from heating and cooking appliances in your home or office, but because the initial symptoms of carbon monoxide poisoning mimic flu or cold symptoms, it can often go undiagnosed until it is too late!
The Kidde KN-COPP-3 Nighthawk is a plug-in carbon monoxide alarm that will protect your family from the dangers of carbon monoxide, the silent killer. The Kidde KN-COPP-3 Nighthawk is easy to install and set-up, with a simple to read digital display that clearly shows carbon monoxide levels in parts per million. This alarm uses sophisticated sensor technology to protect you and your family and has a 9V battery backup to ensure continuous monitoring of carbon monoxide levels even during power cuts.
The KN-COPP-3 Nighthawk can detect and store measured data of carbon monoxide levels from as low as 11ppm up to 999ppm. The Kidde KN-COPP-3 Nighthawk can be plugged in to the mains socket directly you can use the 6 foot power cord to place the alarm on a table top or similar. The unit comes with a limited 10 year warranty and Kidde is a trusted fire and security brand well known for their fire detection and suppression equipment so is a company you can trust when it comes to protecting your home and family.
The Kidde KN-COPP-3 AC powered carbon monoxide alarm plug-in model offers high-tech protection, the unit updates the CO readings every 15 seconds and also displays the peak levels since the alarm was last reset or unplugged. There is a test button plus a blinking dot in he lower corner of the display to show normal operation with no faults for complete peace of mind. When the unit detects dangerous levels of carbon monoxide you will hear4 quick loud beeps, followed by 5 seconds off, this alarm signal is repeated until the alarm is reset or the carbon monoxide levels reduce to safe levels. Although aimed at the domestic market for home use, the Kidde KN-COPP-3 Nighthawk would be equally at home in an office or other working environment.
This alarm is highly recommended as it uses state of the art technology and comes from the recognised industry leader in fire protection, place one in every level of your home or office for complete CO protection.