Zircon MultiScanner Pro SL Detector
Check out our article on the Zircon MultiScanner Pro SL Detector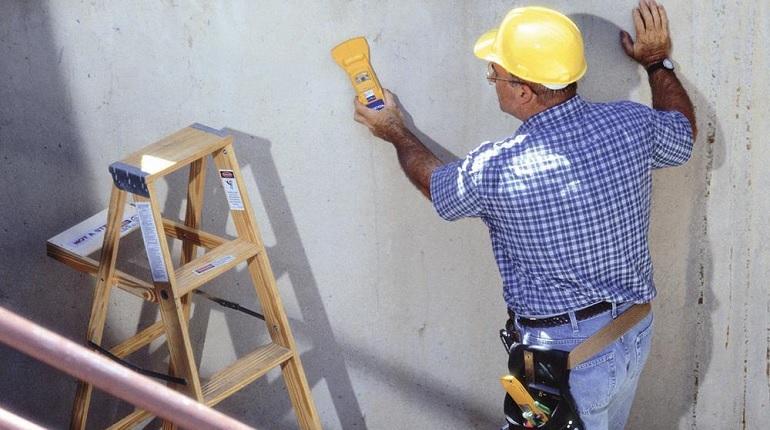 Zircon's MultiScanner Pro SL tool is great for sub-surface scanning to accurately locate studs, joists, cables and metal. It has a 4-mode switch which provides quick and simple access to all main functions and the results are easy to see on the wide LCD array. In addition to the LCD arrow indication, you also get an audio tone, and the SpotLite Pointing System to show where stud edges are located. The Stud Scan function is effective up to 19mm deep but there is a special Deep Scan mode which you can use to effectively double the scanning depth up to 38mm Rebar in concrete can be detected up to 76 mm deep, whereas live electrical wire can be safely detected up to 51 mm deep using the Wire Warning detection feature which is available in both wood or metal scanning modes.
The metal scan mode locates non-ferrous metals like copper pipe up to 38mm deep, but can locate ferrous metals up to 3 inches deep. The Zircon MultiScanner Pro SL uses Patented TruCal technology to automatically calibrate the detector to any wall's density and when the detector is calibrated and ready to use, the TruCal icon lets the user know the device is ready to go. This is a relatively compact device measuring just 162 mm x 78 mm x 34 mm, and it weighs less than 200g. The MultiScanner Pro SL is powered by a 9 alkaline battery (which is not included).
The 4 mode selection switch can be used to quickly choose from Stud Scan mode, Deep Scan mode, Metal Scan mode or AC Scan mode. Deep Scan mode is for use when you know the surface is built-up and thicker than normal construction. before selecting Deep Scan mode you should always try Stud Scan mode first to verify that Deep Scan mode is required. To use Deep Scan or Stud Scan modes simply hold the power button and slowly slide the detector across the surface.
When the full arrow appears on the LCD display and steady tone is heard, you have located the edge of the stud and can mark this with the SpotLite Pointing System which will shine a beam of light at position of the stud edge. For safety reasons the AC Wire Warning works continuously in all detection modes. When AC voltage an AC Alert warning icon is displayed on the screen. However, you should always remember to turn off power when drilling or cutting into walls even if no live wires have been detected, no tool is completely foolproof!
The Zircon MultiScanner Pro SL Metal is an excelelnt multi-purpose detector offering a number of useful modes and detection capabilities.