Carbon Monoxide & Smoke Detectors
Check out our article on the best carbon monoxide and smoke detectors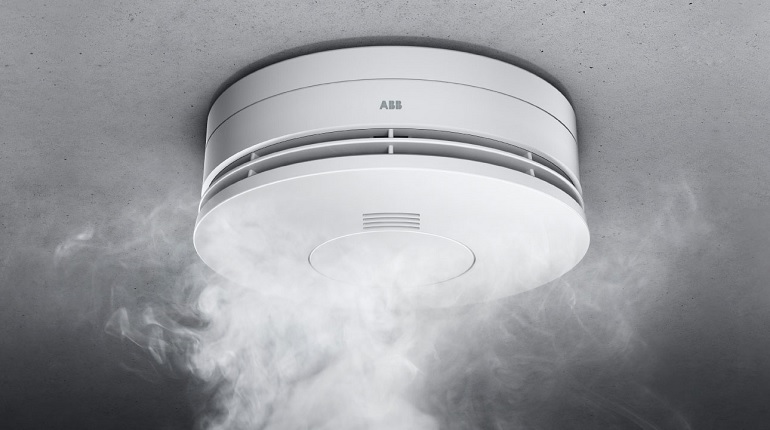 The importance of fitting a modern smoke and carbon monoxide detector cannot be overestimated, every year in the UK the Fire Service is called out to over 170,000 fires which result in over 270 deaths and over 3,600 injuries requiring hospital treatment. Quite simply, buying a smoke alarm could save your home and the lives of you and your family! Smoke alarms are devices that can detect a fire and provide an audible warning, usually a very loud beeping sound which will wake those even in the deepest sleep. Most of these smoke alarms are compact, about the size of a hand and are often fitted to the ceiling. Smoke alarms can detect fires in the very early stages thereby giving occupants extra time to leave their homes in safety.
There are four main types of smoke alarm currently on sale in the UK today – ionisation, optical or photo electronic, heat and combined. The Ionisation type are the cheapest and are very sensitive to small particles of smoke and can detect fire before the smoke gets too thick. They can be a bit over-sensitive when placed near kitchens however when even burning the toast can have the alarm going off! Optical smoke alarms are more expensive but better at detecting larger particles of smoke so are less likely to go off when toast is burned! Heat Alarms simply detect the increased temperatures caused by fires so are insensitive to smoke and perfect for use in kitchens, though you may need several heat alarms in a large kitchen as they only cover a small area. Combined Optical and Heat Alarms use optical and heat detectors in one unit to reduce false alarms while at the same time increasing the speed of detection. Combined Smoke and Carbon Monoxide Alarms use both smoke detection and CO protection in one ceiling-mounted unit so takes up less space and is usually cheaper than buying the two alarms separately.
Generally speaking, heat alarms are best for use in the kitchen, ionisation alarms are great for use in landing areas, and optical type alarms work best in bedrooms and living rooms (as do combined optical smoke and heat alarms). Whatever type of alarm you buy, they all look pretty much the same and are powered either by a battery or are hard-wired into the mains electricity (often both using the battery as backup for the mains power). Most smoke alarms have hush buttons to use to stop false alarms such as when burning the toast. They also feature a low battery warning in the form of a beep to remind you the battery needs replacing. Most alarms will need the battery replaced every 12 months, but some systems have sealed battery units which can last for up to 10 years. Most modern buildings will have mains wired alarm systems for both smoke and carbon monoxide thanks to new building regulations.
The number of smoke alarms you need in your home depends on the individual circumstances, but the more alarms that are fitted, the higher the level of protection, so if unsure always fit more rather than less to be on the safe side. As a minimum you should ideally fit an alarm in every room except the bathroom, but in smaller homes on one level, a single smoke alarm may be enough to provide you with early warning of a fire if fitted in the hallway between the living and sleeping areas. Smoke alarms are usually fitted onto the ceilings as close to the centre of the room as possible but keeping at least 12 inches away from any light fittings. You should always make sure that your alarm is fitted in a place where it can be heard throughout your home – particularly when you are asleep. You should also consider fitting smoke alarms near to any electrical appliances which are left plugged in for long periods of time, such as TV's or entertainment systems. With exception of replacing the battery at regular intervals, smoke alarms need very little maintenance, just test that your alarm is working twice a year (most do this when the clocks need to be changed as a reminder) and vacuum it gently using a soft brush attachment to remove dust.
If you are a Landlord, then from the 1st October 2015 regulations require smoke alarms to be installed in all rented residential accommodation and carbon monoxide alarms in rooms with a solid fuel appliance. The new regulations apply both to houses and flats and failure to comply can lead to a fine of up to £5,000. The smoke alarm requirements are imposed on the immediate landlord and apply to all residential premises where all or part of which comprise a dwelling.
Our favourite
carbon monoxide and smoke detectors
Nest Protect 2nd Generation Alarm
Nest Protect 2nd Generation Smoke + Carbon Monoxide Alarm (Wired version) costs around £90 and is an industrial-grade smoke detector with advanced features. For instance, it can be controlled via your smartphone, tests itself automatically and can even send alerts to your phone if smoke is detected, there is a sensor malfunction, or even if the batteries are low. This unit also features a steam check function so a steamy shower or boiling kettle will not set the alarm off. At the heart of the Nest Protect device is a "Split-Spectrum Sensor" that can sense both fast and slow burning fires. In addition there is a built-in carbon monoxide sensor to protect you against this poisonous and invisible gas.
Kidde 10SCO Combination Alarm
For those on a tighter budget, the Kidde 10SCO Combination Smoke and Carbon Monoxide Alarm is a bargain at just £17 (although safety is really not an area where you should be trying to cut costs). The Kidde 10SCO is a battery-powered alarm that offers both smoke and carbon monoxide detection with a voice alarm feature and LED notification when dangerous carbon monoxide levels have been detected. It's easy to change the battery via the front loading battery compartment and there is a "Hush" button to silence nuisance alarms. The Kidde 10SCO can be wall or ceiling mounted and despite the low price is BSI certified to EN14604:2005 for smoke, and BSI certified to EN50291-1:2010 for carbon monoxide detection.