Cobra SPX 7800BT Radar Detector
Check out our article on the Cobra SPX 7800BT Radar Detector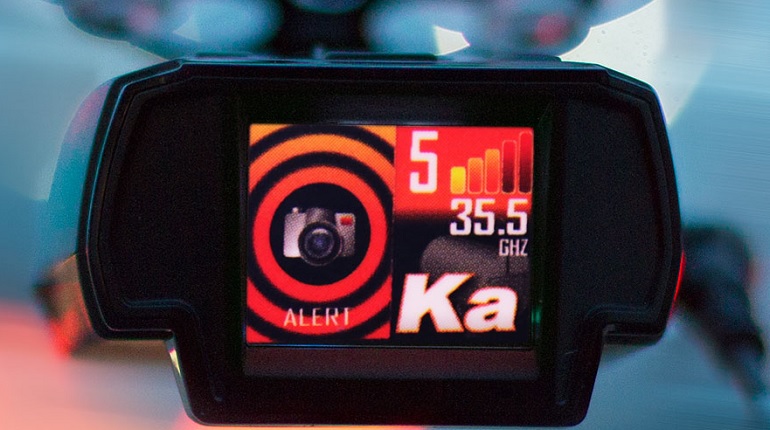 The new SPX 7800BT radar detector is the latest brilliant device from Cobra's that offers almost doubles the detection range (and therefore warning time) of previous radar detector models! The SPX 7800BT uses the latest military grade technology to provide phenomenal performance into a compact detector which is nearly half the size of standard radar detectors on sale in the UK. The fast sweep circuitry offers extra detection range to give the best possible advance warning to all radar/laser guns currently used in the UK and Europe, plus is compatible with the free Cobra iRadar App, an award-winning, community-based threat map sharing and detection feature.
The latest Cobra iRadar App offers a suite of powerful driver tools including a new rotating map combined with automatic updates. Plus thee is also a "Get Directions" feature where you can enter an address and plot the best route to the destination on the map. This simple navigation means there is no real need to run a separate navigation app.
However, the best thing about the iRadar App is the community, with 40,000+ user-generated reports per day and nearly one million users around the world, the iRadar community is one of the largest of it's kind in the world in the world, full of fantastic resources and tools to improve driver awareness and help with both threat and congestion avoidance. Drivers receive advanced real-time community threat sharing while at the same time receiving speed camera notifications along with verified alerts of mobile police locations and other traffic threat information.
The Cobra SPX 7800BT Radar Detector is a awesome bit of kit for the keen driver, the ultra-low-noise amplifiers that are more commonly seen in military applications offer incredible performance, signal gain and output power are both optimised and the powerful microprocessor is capable of sweeping the police radar band spectrum in a fraction of a second.
This laterst detector from Cobra is easy to setup and capable of detecting a wide range of threats from a considerable distance. It also connects to your smartphone seamlessly via the free app to offer possible GPS capabilities along with various clever mapping features.
On the downside, we did notice more false alerts than we would like during the test, plus for a radar detector this advanced we expect GPS on-board and should not really have to rely on connecting to our smartphones for a feature which is provided as standard on many competing detectors.