Anton AGM 50 Gas Leak Detector
Check out our article on the Anton AGM 50 Gas Leak Detector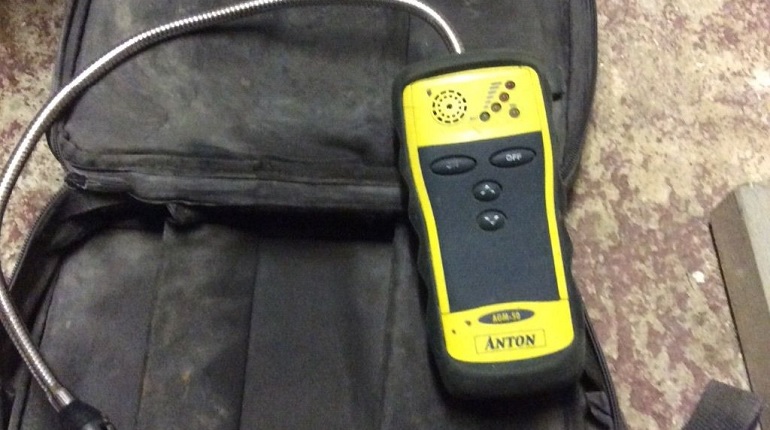 The Anton AGM50 is an advanced gas leak detector designed to detect the presence of many many different gasses, whether combustible, non-combustible or toxic. The list of gasses detectable by the AGM50 include acetone, butane, alcohol, ammonia, steam, gasoline fumes, jet fuel, hydrogen sulphide, smoke, many industrial solvents, methane, paint thinner, napththa, propane and of course natural gas. When a gas above a certain threshold is detected by the AGM60, the unit both flashes and emits an audible alarm to alert the user.
The Anton AGM 50 comes with a 406mm long goose neck probe which can be bent into various shapes to get into difficult to reach areas like air-ducts and vents. The tick rate is adjustable and the device is both portable and lightweight. It's easy to use via the simple touch keypad and the LED light in tip of goose neck probe is great for use in low light conditions. Equipped with flexible goose neck probe for bending into difficult applications.
The Anton AGM 50 Gas Leak Detector can detects all types of flammable gasses, plus many non-combustible gasses too, so a great choice for heating and ventilation engineers working in either domestic or commercial premises. The protective boot and tilt stand allows for easy hands-free operation and the unit is sensitive enough to detect methane at concentrations of just 10 parts per million. Powered by a single 9V battery, the Anton AGM50 detector is ready for use after a 1 minute "warm up" after which time it is calibrated and ready for action.
Measuring just 77mm x 170mm x 40mm, and weighing under 500g, the Anton AGM 50 Gas Leak Detector is little bigger than pocket sized so is also easy transport on longer trips. The single 9V battery should be good for over 1000 readings so although this detector is costly to buy at around £100, it's certainly not costly to run!
This is a robust and useful detector, costing less than some flammable gas detectors, but able to detect a broad range of fumes and gasses. It's easy to use the the Anton AGM 50 to quickly locate gas leaks even in the most awkward and confined spaces, the flexible goose neck probe and in built LED light is incredibly useful and the protective boot and stand make it perfect to use for those jobs when you need both hands free!